Endorsements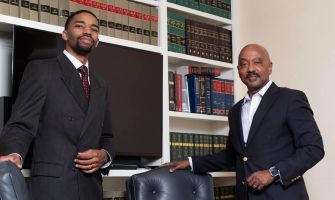 Charles Francis
---
"
A new generation of challenges requires a new generation of leadership. I support Antoine Marshall because he understands the priorities of our community, is passionate about serving our community, and has been well prepared through his education and career to address the challenging problems we face in society.
Law School colleague
Law Professor
Wendy Parker
---
"
"I've known Antoine Marshall since his days as a thoughtful, intelligent law student at Wake Forest. His judgment is sound, and his heart is strong. With great excitement at the prospect of adding his wisdom to our General Assembly, I strongly endorse Antoine Marshall!"
Attorney
Tina Flowers
---
"
"I support Antoine Marshall because he is a thoughtful leader who genuinely considers the impact of political decisions on our community."
Amanda Oliver
---
"
"I endorse Antoine Marshall because he is exactly what we need in government. Someone who is not only smart, well-spoken, and an avid seeker of justice, but also a person who is compassionate and always willing to help others. I have known Antoine for almost a decade and he never ceases to amaze me with his reasoned, nuanced, and intelligent responses to many of the major issues of our time. I never donate to political campaigns because so often I feel as though candidates are only focused on themselves. The reason I decided to break that tradition here is because I know Antoine will work for the good of all of his constituents."
Law Professor
Miki Felsenberg
---
"
"Outstanding young man with a great future. The US needs a whole flock of new leaders just like him."